Join the Florida League of the South today!
---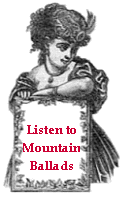 ---
---
---
Southern
Textile Mills
Gone... but not Forgotten
---
---
You have to check out this site! Anything Old-Time is the stuff of this blog. You'll find many crafts represented here. Old-time Fiddle or banjo, guitar or flute Music, Blacksmithing or fiddle making... and yes, even possibly, maybe, potentially...even a carriage smithing post.

lWatch this informative video from this site!
---

---

"This series is about how those in power have used Freud's theories to try and control the dangerous crowd in an age of mass democracy."
---

---
Join Our
Forum
---