The Best of The Southern Patriot:
In Quest of Self-Government.
An edited collection from past issues of the League of the South
newsletter, 1994-2000. A spirited defence of the South, past and
present, and a spur to future action.
"An inspiring collection of essays by the South's finest
unreconstructed writers, scholars, and plain folk,
who together define what The League of the South is
all about. Published previously, but never under one
cover. Stunning." ––Dr. Michael Hill, President, League of the South

240 pages. Softcover. Published by Crown Rights Book Company.
Estimated date of completion: late June to early July.
$25.00 postpaid.
Send check or money order to:
The League of the South, PO Box 760, Killen, AL 35645.
---


Can the South Survive - AndrewGrissom
This is the book which absolutely must be read if the South is ever to reclaim its lost place in the moral, cultural, and political landscape of America. Can the South survive as a part of the declining American republic, or must it secede and go its own way? Grissom takes a critical look at the South in this exhaustive analysis of current trends. Does the South have even a right to exist? If so, can it survive immigration, integration, and a consuming coarsening of its culture?
---



40 Acres and No Mule - Janice Holt Giles
The best introduction we know to the Appalachian people, who have much to teach the rest of us about living in community and at peace with the world. Janice and Henry Giles took what little savings they had, left the city, and moved into a small cabin in Adair County, Kentucky, the rural region that had been home to Henry's family for two hundred years. This is a straightforward, unromantic, yet loving account of their first two years on Giles Ridge as Mrs. Giles learned to shed her city ways and embrace country life.
---



Five Acres and Independence - Maurice G. Kains
This classic of the back-to-the-land movement is packed with solid, timeless information. Written by a renowned horticulturist, it has taught generations how to make their land self-sufficient, with explanations of organic farming techniques and reliable advice on other topics, including irrigation, livestock, crops, greenhouses, fertilizers, much more.
---



The Encyclopedia of Country Living - Carla Emery
For twenty years people have relied on these hundreds of recipes, instructions, and morsels of invaluable practical advice on all aspects of growing and preparing food. This definitive classic on food, gardening, and self-sufficient living is a complete resource for living off the land with over 800 pages of collected wisdom from country maven, Carla Emery--how to cultivate a garden, buy land, bake bread, raise farm animals, make sausage, milk a goat, grow herbs, churn butter, catch a pig, make soap, work with bees and more. Encyclopedia of Country Living is so basic, so thorough, so reliable, it deserves a place in every home--whether in the country, the city, or somewhere in between.
---



The Homestead Builder - C. P. Dwyer
First published in 1872, this book is filled with handy advice on the best ways to plan and construct dwellings in any location, using wood, earth, and gravel. Included is no-nonsense instruction on how to erect log cabins and houses, slab houses, farm houses, and many others; as well as guidance on building an outdoor oven, a cellar, fence posts, gates, furniture, and even on adding a walk in the yard or garden.
---



I'll Take My Stand - Twelve Southerners
First published in 1930, the essays in this manifesto constitute one of the outstanding cultural documents in the history of the Southland.
---



Gardening When It Counts
Designed for readers with no experience and applicable to most areas in the English-speaking world except the tropics and hot deserts, this book shows that any family with access to 3-5,000 sq. ft. of garden land can halve their food costs using a growing system requiring just the odd bucketful of household waste water, perhaps two hundred dollars worth of hand tools, and about the same amount spent on supplies - working an average of two hours a day during the growing season.
---



When the South was Southern - Andrew Grissom
The first modern defense of the South, this book is credited with starting the Southern resistance movement. Widely acclaimed as the essential handbook for Southerners, it comprises a comprehensive look at the South and its unique culture. (10th Printing)
---



The Last Rebel Yell - Andrew Grissom
The second book in Grissom's trilogy on Southern culture, this volume continues a bold defense of the South and its heritage.
---



Farewell the Accent - Andrew Grissom
A humorous look at a serious problem, this delightful little book begins with an illustrated lexicon of Southern words and phrases which sometimes appear comical to the listener. Grissom laments the passing of the dialect, fully describing the reasons for its demise.
---



Kurt Saxon, Survivor Series
Money Making & Saving; Hundreds of ideas for Cottage Industry Trades Hobbies. Cut Food Bills Never Hunger. Burglar-Proof Your Home Surviving a Nuclear Winter. Make Soy Milk Sprouts Tofu. Toy Making for Fun & Profit. Making Imitation Gold and Silver. Make a 1 or 2 Horsepower Windmill from Scrap. Foot-Powered Lathe. Make See-through mirrors. Black Powder How to Make The Best. Set Up a Home Foundry. Build Concrete Furniture
---



The Survivor Volume 2
More trades hobbies crafts 19th Century science. This volume also completes the total reprinting of Dick s 1872 Encyclopedia of Formulas and Processes. Full instructions in the trades of Dying Soap-Making Liquors Perfumery Cosmetics Cements Ceramic Glazes Paints Metallurgy Electroplating Etc.
---



The Survivor Volume 3
Two sensitive Lie Detectors Generating Current for Electroplating Making Gunpowder in 1861 Steam Driven Airplane from 1933 Solar Power of the Past Wind Driven Battery Charger Homemade Labware Small Electric Power Plant Knife Throwing Food Drying Homemade Stroboscope Welder s Bench from Scrap Wire Drawing Making the American Flat Bow Profitable Doll Houses and Toys from the 1920 s Raising Rabbits for Wool Science Entries from Chambers Encyclopedia of 1891 and much more.
---



The Survivor Volume 4
Complete Text of MACKENZIE S TEN THOUSAND RECEIPTS 1865. Fantastic collection of 19th Century formulas and processes. Homemade Fallout Meter Wind Driven Generator Arc Welding Keeping Pigs Making a Spectroscope Making Small Metal Castings Making High Frequency Oudin and Tesla Coils All Purpose Work Bench Raising Rabbits Making a Ventriloquists Dummy Making a Deluxe Doll House Sail-Rigged Wind Motor Overhauling Shop Motors Insect Electrocutors Casting in Plaster and Cement Raising Goats Raising Squabs Toy Making for Profit.
---



Do - It - Yourself Emergency Preparedness - Arlene R. Hong
click on each chapter
Introduction Water Food Heating, Cooking and Refrigeration
Light Power Generation Communications Medical Considerations
Sanitation Security Psychological Considerations
Groups and Project Management The Communist Threat Terrorism
The Biological Threat Chemical Warfare Weather Modification
Earth Changes Missile Attack on the US The Effects of Nuclear War
Underground and Basement Shelters Shelter Design and Construction
Radiation Shielding Air Supply and Filtration EMP Shielding
Radiological Monitoring Decontamination
---



Beginners Guide to Family Preparedness - Rosalie Mason
Part 1 discusses the why, what and where of food storage and recommends basic foods for a home storage program. Part 2 presents food storage facts and covers fumigation, storage environment, containers, shelving plans and rotation. Part 3 dehydration, fermenting, smoking and curing meat. Part 4 non-food necessities such as medical supplies, clothing and baby items. Part 5 oven less baking, soap making, candle molding, tanning hides, using white gas and kerosene & tips for survival gardens. Part 6 recipe section for survival foods. Part 7 tips on techniques for sprouting grain and building animal traps, etc.
---



Skills for Survival - Ester Dickey
Presents new insights for survival, self-sufficient living, gardening and cooking. Broken into three main parts the book covers topics from how to make your own ointments and salves, how to organize the home and family into a more efficient unit, from gardening skills and plant knowledge, to nutritive values of foods, and food preparation and preservation.
---



Back to Basics - Readers Digest
self - sufficiency covering all of life's essentials; shelter, alternative energy sources; growing and preserving food; home crafts; directions for making herbal remedies; converting trees to lumber and building a home from it, traditional crafts and homesteading skills, and having fun with recreational activities like camping, fishing, and folk dancing without spending a lot of money. This book, first published in 1981 and recently updated, was probably many folks' first in-depth exposure to the idea of a simpler life, making things by hand, and enjoying a stronger sense of control over personal budgets, home projects, and lifestyles.
---



Emergency Food & Survival Handbook-Peggy Layton
With this guide by your side, you and your family will learn how to plan, purchase, and store a three-month supply of all the necessities—food, water, fuel, first-aid supplies, clothing, bedding, and more—simply and economically. In other words, this book may be a lifesaver.
---



Food Storage, Where Do I Begin? Cooking With Food Storage-Peggy Layton
This is a workbook with an inventory and planning guide, as well as a 14 day menu planner to help you calculate how much food you need to continue eating the way you do now without having to change your diet in a crises. It covers: Where to store bulk food, How to store bulk food, What kind of containers to use, and how much food to store! . This book is written in an easy to follow format with a 6 step plan of action. This plan eliminates the overwhelmed feeling you get when you think of storing at least a three month to a years supply of food
---



Don't Get Caught With Your Pantry Down-James T. Stevens
The ultimate reference guide for personal and family preparedness. This newest and most informative guide is designed to help consumers find the required preparedness resources--information, products, emergency supplies, long-term storage foods, foodstuffs, items of equipment, and services--all items necessary to achieve any level of personal, family, or organizational preparedness.
---



Gardening When It Counts
Designed for readers with no experience and applicable to most areas in the English-speaking world except the tropics and hot deserts, this book shows that any family with access to 3-5,000 sq. ft. of garden land can halve their food costs using a growing system requiring just the odd bucketful of household waste water, perhaps two hundred dollars worth of hand tools, and about the same amount spent on supplies - working an average of two hours a day during the growing season.
---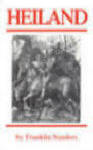 Heiland - Franklin Sanders
2020 A.D. America is divided into two societies: the Insiders and the Freemen. One is founded on the worship of death—the other on a new obedience to God. Can they continue to live side by side in the same country?
---



The New Agrarian Mind - Allan Carlson
the self-sufficiency and regional outlook of farm life characterized the South until the Civil War period. With the triumph of the industrial North over the rural South, the expansion of urbanism, and the closing of the frontier, the agrarian sector became an economic and cultural minority. The social benefits of rural life--a sense of independence, commitment to democracy, an abundance of children, stable community life--were threatened. This volume examines the rise of a distinctive agrarian intellectual movement to combat these trends.
---



Keeping Food Fresh - Eliot Coleman
Old world techniques and recipes.
Alternatives to freezing and canning food.
---



Successful Small Scale Farming - Karl Schwenke
This inspiring handbook contains everything small-farm owners need to know, from buying land to organic growing methods and selling crops. This book introduces anyone owning or planning to own a small farm to the realities and potentials of making a full or part time living off the land. Areas covered include: how to improve, conserve and enrich your soil, what machinery you'll need and how to use it, best "cash crops", how to find niche markets, overview of farmstead skills such as haying, fencing and woodlot management.
---



Root Cellaring - Mike & Nancy Bubel
keeping your produce fresh in your own basement or garage, includes storage requirements for nearly 100 home garden crops. Root cellaring is a no-cost, simple, low - technology, energy - saving way to keep the harvest all year long.
---



How to live without electricity and like it - Anita Evangelista
Prepare yourself in case of an outage. Become independent of the utility company and get off the grid. This book tells you how! Lighting, heating, refrigeration, radio communications, solar power, water, more.
---



Storey Basic Skills Book - Storey Publishing
more than 150 experts give ideas in gardening, animal raising, building, homesteading, water sources, wiring, plumbing, growing vegetables, flowers, herbs, baking bread, making syrup, preserving meats, fruits and vegetables. Whether you want to milk a cow, sharpen an ax, clean a chimney, or grow raspberries, you'll discover how in this treasury of time-honored country wisdom culled from the collected knowledge of more than 150 of Storey's expert authors.
---
---