---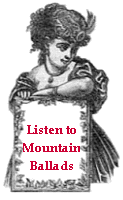 ---
---
Southern
Textile Mills
Gone... but not Forgotten
---
---
---

---
Southern Businesses

if you want to add your business please contact the admin with information


The proudest and finest Confederate merchandise on the web!
Serving all those that wish to show their pride in southern heritage.
Dine in Taste with Southern Grace

Chef Nancy G. Falster In God We Trust


www.southerngrace.biz

903-629-3034
Foundation for Christian Alternatives


Southern Fried is a Quarterly Webzine covering Southern Music, Heritage, and Culture.

---

---

"This series is about how those in power have used Freud's theories to try and control the dangerous crowd in an age of mass democracy."
---

---