---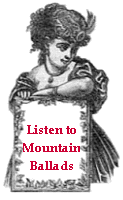 ---
---
Southern
Textile Mills
Gone... but not Forgotten
---
---
---

---
NON-SOUTHERN PRODUCTS

A number of U.S. agribusiness firms have significant investments in Mexico.
These include Campbell Soup, General Mills, Ralston, Purina, PepsiCo, CPC International, Kraft foods, Coca-Cola and Pilgrim's Pride. For example, Pilgrim's Pride, the fourth largest chicken producer in the United States entered Mexico in 1988 with an initial investment of $25 million. From its initial 480 thousand kilos of locally produced birds per week of production, it is now the second largest chicken producer in Mexico with 2.7 million kilos of chicken and an investment of about $180 million.

Sales of these affiliated companies grew rapidly before NAFTA following the opening of Mexican industry to foreign investment, from $1.6 billion in 1987 to about $6 billion at the start of NAFTA in 1994.

These sales stagnated at that level for the first few years due to the peso crisis.
PROCTOR & GAMBLE PRODUCTS
Antiperspirants
Old Spice, Secret, Sure
Baby Care
Charmin, Children's Pepto, Dreft, Luvs, Pampers, Pampers Kandoo
Batteries
Duracell
Colognes
Old Spice
Cosmetics
Cover Girl, Max Factor
Deodorants
Old Spice, Secret, Sure
Dish Care
Cascade, Dawn, Ivory, Joy
Feminine Protection
Always, Tampons
Hair Care
Aussie, Head & Shoulders, Herbal Essence, Infusium 23, Pantene, Physique
Hair Color
Clairol, Herbal Essence
Health Care
Fibersure, Metamucil, Pepto - Bismol, Prilosec OTC, PUR< Therma Care, Vicks
Household Cleaners
Bounty, Mr. Clean, Mr Clean AutoDry Carwash, Scentstories by Febreze, Swiffer
Laundry
Bounce, Cheer, Downy, Dreft, Era, Febreze, Gain, Ivory, Tide
Oral Care
Braun, Crest, Crest Whitestrips, Fixodent, Gleem, Glide, Scope, Oral - B
Paper Products
Bounty, Charmin, Puffs
Personal Cleansing
Camay, Clairol, Herbal Essences, Ivory, Noxzema, Olay, Old Spice, Safeguard, Zest
Pet Health & Nutrition
Eukanuba, Iams
Prescription Drugs
Actonel, Asacol, Dantrium IV, Didronel, Macrobid, Macrodantin
Prestige Fragrances
Baldessarini, Boss, Boss Skin, Bruno Banani, Dolce & Gabbana, Escada, Ghost,
Hugo, Lacoste, Naomi, Campbell, Puma, Valentino
Shaving Care
Braun, Gillette Fusion, Gillette M3 Power, Gillette Satin Care
Skin Care
Braun, Gillette Complete Skin Care, Noxzema, Olay
Small Appliances
Braun
Snacks and Beverages
Folgers, Home Cafe', Millstone, Pringles
Special Fabric Care
Febreeze
---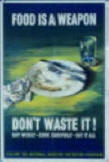 The Truth About Our Food
Watch
the video!
There is a revolution happening in the farm fields and on the dinner tables of America
A revolution that is transforming the very nature of the food we eat
---

---

"This series is about how those in power have used Freud's theories to try and control the dangerous crowd in an age of mass democracy."
---

---